With the holidays just around the corner, 
☮️🕉🕎✝️☯️

it's that time of year to wrap up time sensitive tasks, spread holiday cheer & thoroughly enjoy festive seasonal events 
about our luminous town and in our cozy homes.  
To help you get the most out of this most wonderful time of year, please read on to 
discover tips & tricks curated just for you & yours this December.
In case we don't see you until next year, 
we hope you'll enjoy a peaceful, joyful, sparkling holiday season 
with treasured friends & family.
🌟🌟🌟
Getting into
the holiday spirit
Genius ⚡️Gift Ideas

Santa's elves have been super busy this year

 creating something special for everyone on your list - from the environmentally conscious to jet setters to fitness buffs to pet lovers & more.  For inspiration, delve into

Architectural Digest's list of favorites 

here

.
 

An LA Winter Wonderland ✨

Bundle up & grab a hot apple cider while strolling through the breath-taking holiday light display 

at 

Descanso Gardens

, 

sparkling nightly until January 5th. 
Have Yourself a Hygge 🕯Holiday 

Even if you've never heard 

the term 

hygge  

(pronounced

HUE-guh), referring to all things cozy, comfortable & convivial that inspire a feeling of contentment or well-being, 

the holiday season is the perfect time to embrace this Danish 🇩🇰way of life.  


You don't even have to buy anything to create it...just take a cleansing breath and read more here. 
add one more address to your 
holiday🎄card list 
📝📩📬
And speaking of spreading holiday cheer, 
even if you only send out one olde school greeting card this year, please drop it in the mail to Carlos so that he can decorate his hospital room while 
he 
awaits a heart transplant.
⬇️

Boston Children's Hospital
300 Longwood Ave.
Boston, MA 02115
Wouldn't it be amazing if he could wallpaper every inch of his room with cards from 
all over the map?  
Let's send a card STAT ✅❗️
To offset the cost of installing a 

charger for your electrical vehicle, click 

here

 

to learn how to apply for a rebate from the LADWP.  

In this season of spending  ~ every little bit helps!
Are you 55+ years young?

Now that the kids are launched or you're just plain over the staircase, y

ou may qualify for a transfer of your current property tax base to a new home in a reciprocal California county, as long as the purchase price of the new home is less than your current home.  Even if you aren't there yet, let's discuss your strategy for taking advantage Proposition 60 & 90 when you are.
Final Friendly Reminder ⏰:

Click here to pay now.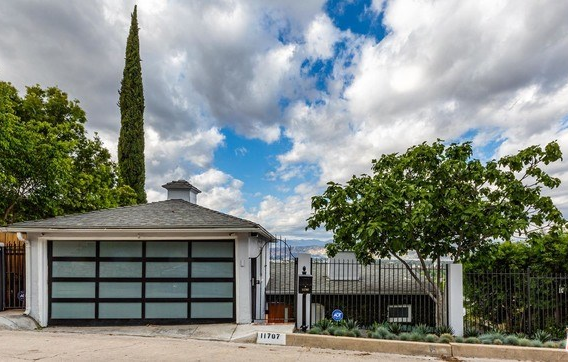 11707 Laurelwood Drive, Studio City
3 Bed | 3 Bath
Congratulations to our Buyer and his family, excited to deck the halls of their new home overlooking the San Fernando Valley, a short stroll down to Japanese sushi, NY pizza, Italian gelato & Argentinian grilled steak on scrumptious Ventura Boulevard.
Looking forward to seeing you next year at our upcoming listings in Studio City, Lake Hollywood 
© Compass 2019 ¦ All Rights Reserved by Compass ¦ Made in NYC
Compass is a real estate broker licensed by the State of California operating under multiple entities. License Numbers 01991628, 1527235, 1527365, 1356742, 1443761, 1997075, 1935359, 1961027, 1842987, 1869607, 1866771, 1527205, 1079009, 1272467. All material presented herein is intended for informational purposes only and is compiled from sources deemed reliable but has not been verified. Changes in price, condition, sale or withdrawal may be made without notice. No statement is made as to accuracy of any description. All measurements and square footage are approximate. Equal Housing Opportunity.